Commission submits final congressional district map to state Supreme Court for approval
By Robert Davis | The Center Square contributor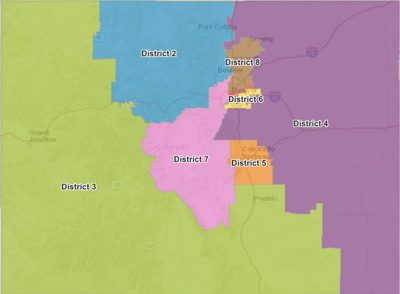 (The Center Square) – Colorado's Independent Congressional Redistricting Commission (ICRC) approved the final draft of the state's new congressional district map during a late-night vote on Tuesday evening.
The map will now head to the state Supreme Court for final approval. A decision is expected no later than Nov. 1.
The 12-member commission approved the map by an 11-1 margin. It received three votes in favor from Democrats, four votes from Republicans, and four votes from unaffiliated members of the commission.
Simon Tafoya, a Democrat from Denver, was the lone "no" vote.
To continue reading this story, please click (HERE):