Will Democratic Primary Voters Tolerate a Liberal?
A former Colorado governor will test whether the Sandernistas have taken over the party.
By James Freeman
March 4, 2019 4:55 p.m. ET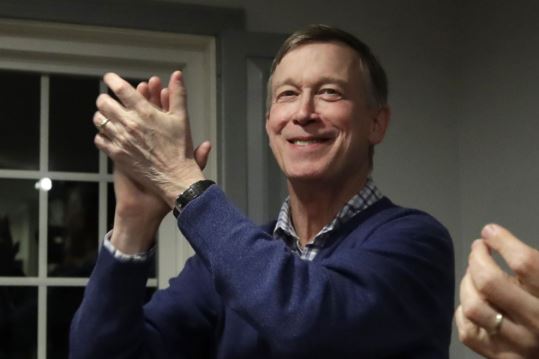 Former Colorado Gov. John Hickenlooper at a campaign house party in Manchester, N.H. last month. PHOTO: ELISE AMENDOLA/ASSOCIATED PRESS
Sen. Bernie Sanders of Vermont is claiming a socialist victory in the battle of ideas. Meanwhile former Colorado Gov. John Hickenlooper is running for President and testing whether economic non-extremists can still win Democratic presidential primaries.
Sunday in Chicago, Mr. Sanders implied that people no longer view him as a Marxist kook. The Chicago Tribune reports on a Sanders speech at Navy Pier:
"Three years ago, they thought we were kind of crazy and extreme, not the case anymore," he said. "We are not only going to defeat (President Donald) Trump, we are going to transform the United States of America."