Colorado Senate Republicans will introduce road-bonding bill on Legislature's 1st day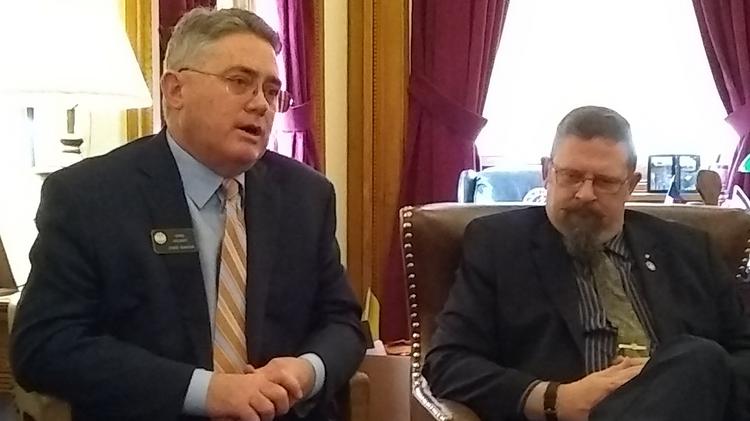 Not content just to say that Colorado transportation funding is their top priority, state Senate Republicans will introduce a bill on the opening day of the legislative session Wednesday that seeks bonding voter approval for as much as a $3.5 billion bond sale, Senate President Kevin Grantham said today.
Similar measures have died in the state Legislature for three years in a row, but the financial situation this year is very different.
Because of the improving economy and federal tax reform, Colorado is expected to bring in as much as $1 billion more in uncommitted funds between this current fiscal year and the fiscal year that begins on Jan. 1 — and Grantham said a significant portion of that money should be going toward the $9 billion backlog in transportation needs that the Colorado Department of Transportation (CDOT) projects over the next 10 years.
Gov. John Hickenlooper on Wednesday asked the Joint Budget Committee to add $148.2 million to next year's general-fund budget specifically for transportation needs.
Senate Majority Leader Chris Holbert, R-Parker, said today that he was grateful to the governor and his budget director, Henry Sobanet, for the request, but believes that the Legislature should put closer to $300 million toward roads next year and each year thereafter. That commitment of $300 million would allow for bonding of $3 billion to $3.5 billion, if Colorado voters were to approve the bond sale at the November ballot.
Legislative Republicans have talked generally about increasing the amount of transportation funding in the ballot, but today was the first time that Senate leaders offered specific details about their plans.