TRAIL MIX | Colorado GOP looks to past midterms for '22 hopes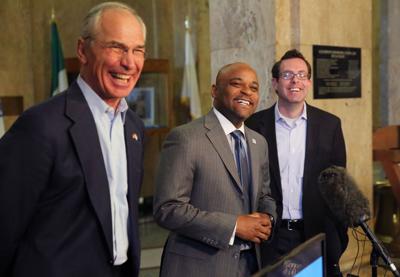 The Democrats have only been in control in Washington, D.C. — occupying the White House and swinging the gavels in the House and Senate — for a little over two months, but already the political class has its eyes on next year's midterm election.
While President Joe Biden won't be on the ballot in 2022, his performance will, risking the razor-thin majority the Democrats hold in the U.S. House and the party's 50-50 strength in the Senate, which is effectively a majority because Vice President Kamala Harris can cast a tie-breaking vote.
In Colorado, where Democrats have been in charge across the board for two years longer, Republicans are licking their chops at the chance to stage a comeback after years of diminishing clout at the ballot box and two straight cycles racking up historic losses.
To continue reading this story, please click (HERE):