Former state Sen. Beth Martinez Humenik launches bid to be Thornton mayor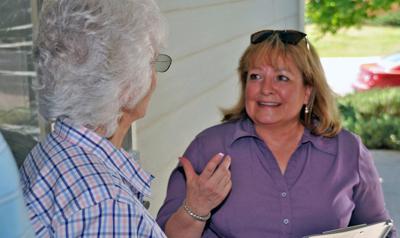 "I believe in open communication and an accountable, transparent and fiscally responsible government that serves Thornton residents well, since they are the major investors in the city," said Martinez Humenik, who served two terms on the Thornton City Council before winning election in 2014 to represent Adams County's Senate District 24.
"Thornton must have a sound city government that allows our businesses to thrive, employs smart growth planning and provides avenues for our families to reach their full potential while enjoying the quality of life they desire. As the next Thornton mayor, I will listen, be thoughtful in the council decision-making processes and I will be a strong, vocal advocate for our community," she said.
The Republican lost her bid for re-election last year to then-state Rep. Faith Winter, D-Westminster, in one of the most expensive and hotly contested legislative races in the state.
Five candidates will be the ballot for the nonpartisan mayoral election in the north-metro city of 143,000. Mayor Heidi Williams is term-limited.